Marilyn Gillie
When people consider making the move to a continuing care retirement community, or life plan community, they're often afraid of losing their independence and the life-long connection to their home. But from resident Marilyn Gillie's glass-half-full perspective, joining the Central Baptist Village community has felt like the perfect fit.
"I feel more independent here than I was living in my house," Marilyn says of her life at Central Baptist Village. "For example, my laundry was in the basement, and I had to wrestle and drag the basket with my clothes up and down the stairs." She says it wasn't just that she was fearful of falling, she simply wasn't strong enough to carry a load of clothes by herself in a single trip. She loves that at CBV, she doesn't have to climb stairs to the laundry and there's a laundry cart. "And I can have someone help if I need it."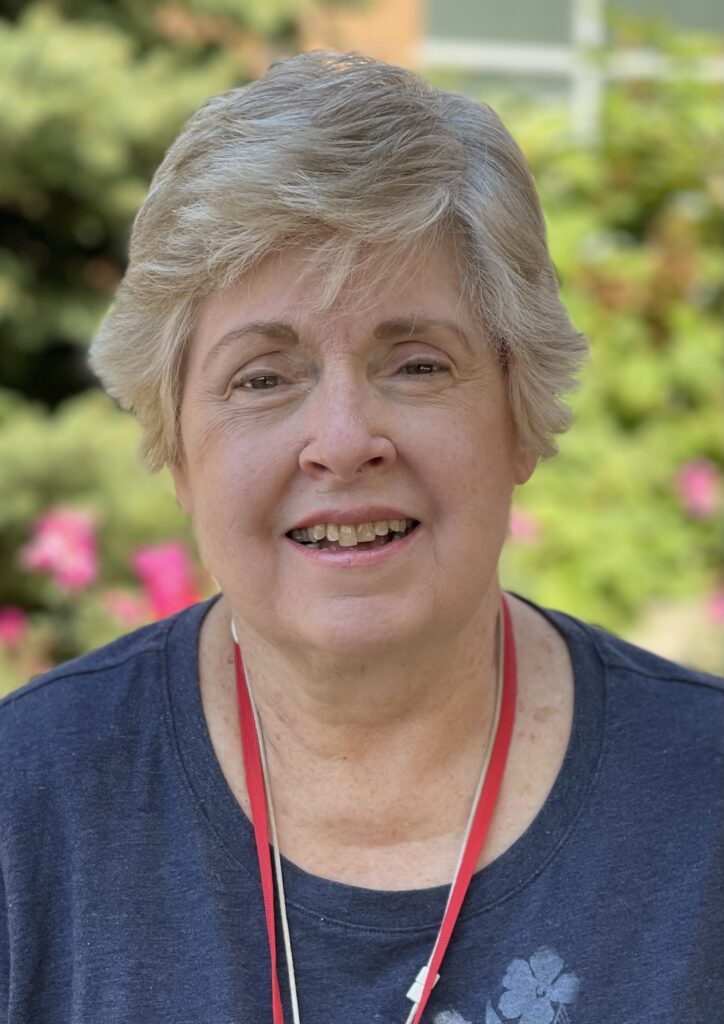 While downsizing can be a daunting, heart-rending process, the tradeoff was worth it for Marilyn. She felt she was becoming more isolated at home, and her move to CBV confirmed that. "There's so much to do here—and it's so easy to do it. You don't have to worry about getting places. Everyone's just lovely, too," she says. "From the first day I was here, neighbors came up and invited me to lunch–and we're still meeting up!"
Marilyn explains how she discovered the community. "People from my church already lived here," she says. "And I read about CBV in my church newsletter and liked what I read."
She toured several other life plan communities but didn't experience the same caring attitude from residents and staff. What clinched her decision to come to CBV was something equally important to her as independence and friendly people: a sense of belonging. "There was such a strong Christian atmosphere here that I didn't feel anywhere else." She pauses and looks down at her lap. "It's hard to explain. The more I visited other places, I just knew."
Frank and Judi Somogyi
When deteriorating health conditions prompted Frank and Judi Somogyi to sell their home and move into a life plan community, the priorities were to find a place that provided a continuum of care that was close to their doctors.
"I was not pleased with places I visited until I toured Central Baptist Village," says Judi.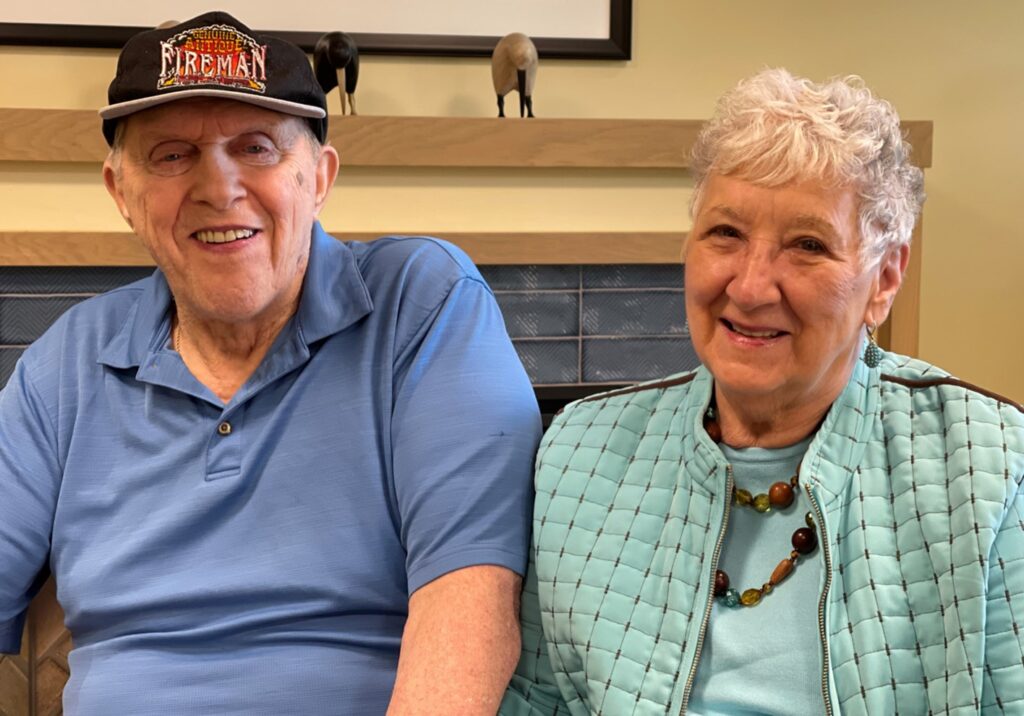 "My first impressions of CBV were positive: a large, convenient parking lot and attractive landscaping. The welcome mat extended inside via soft, warm colors and courteous people."
Frank and Judi moved into the Commons because it included initial memory support for him plus independent living for them. However, behavioral changes meant that he needed to receive more personalized memory care in the Terrace and, eventually, even more so in the Special Care Pavilion. Judi shares that "his specialized support services have been fantastic and the staff, top-notch. They compassionately care for him."
Frank says, "I like this place," and participates in activities. Sometimes Judi only has a five-minute visit because he's so busy. "Frank gets the best of care and the staff keeps me apprised of how he's doing. That's comforting," Judi says. "We're happy here and I've made friends here in the Commons."
"The most important thing is that he and I are still a twosome. This is our home. I have the best of both worlds here," Judi states. "Choosing to live at Central Baptist Village was the best decision I made other than the fact that I married my husband Frank. The Blessed Lord has helped us."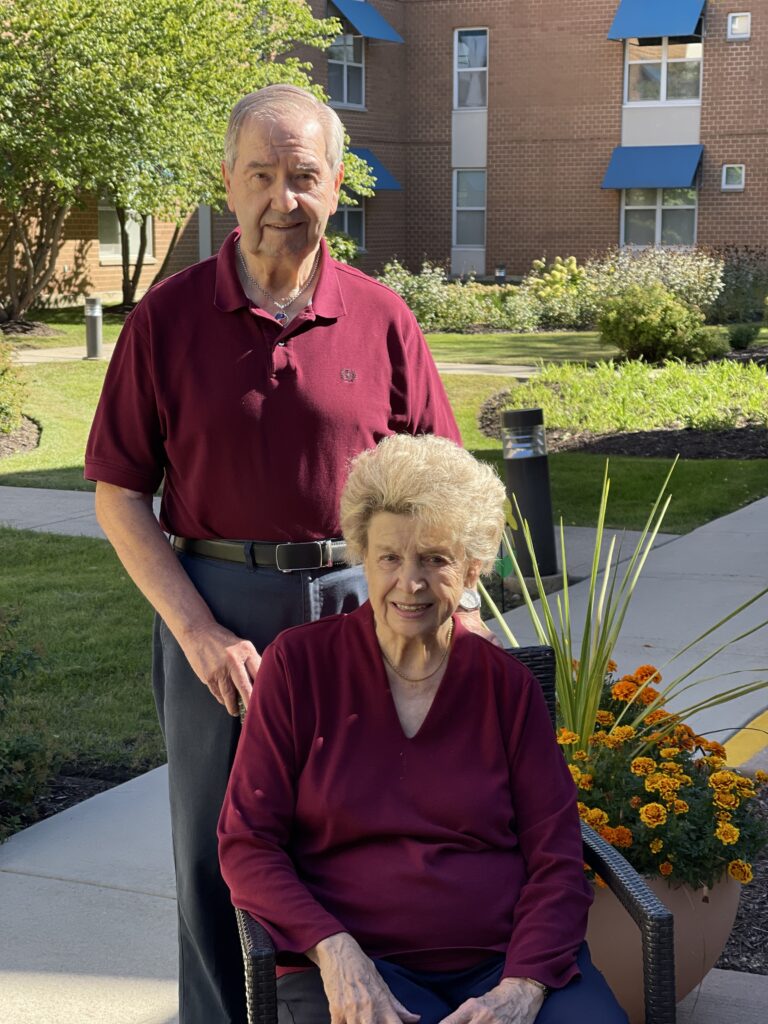 Al and Tina Boshenz
"We almost forgot about Central Baptist Village! After weighing the pros and cons of 10 or so retirement communities, we realized this place hadn't been toured. Because we wanted a continuum of care facility, we zeroed in on CBV and we talked with friends, none of who had a bad thing to say about the village," they recall.
Al recounts that during the initial tour, he and Tina felt that all their questions were answered honestly. There was no "beating around the bush." The fact that their contact person remained the same during their entire inquiry process was comforting because they had experienced high turnover at other facilities they toured.
"CBV's financial balance sheet showed stability and employees' tenure showed job satisfaction. The staff is superb. They're polite, caring, and job-oriented. Staff and residents alike are pleasant and that gives a 'homey' feeling to the campus.
"We have in-house conveniences such as daily newspaper and mail delivery, available exercise room, outdoor gardening, and additional amenities."
"We miss our home for certain things but realize it was time to move on from there. We have an easier life at CBV. Living in the Commons gives us the independence to do things we want."
"If anyone asks us about CBV, we have only positive things to say. This is our home. This is the best place."