"This is my home. This feels right," said resident Alice Allen to Central Baptist Village's Chief Executive Officer, Dawn Mondschein, as she presented Dawn with her late husband Charles' military burial flag. Alice wanted her husband's flag to fly over Central Baptist Village.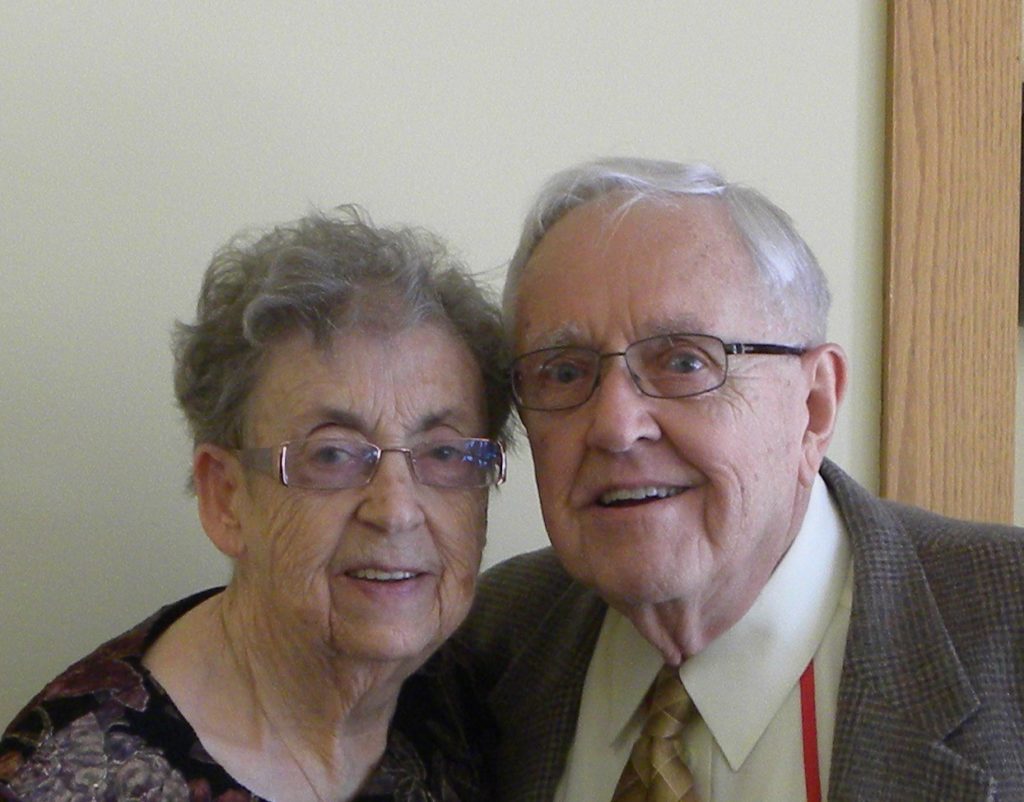 It all started benignly enough while Alice was tidying up and came across Charles' box of memorabilia from his war days. Looking through all his personal belongings—papers, photos, a cork, and other miscellaneous items—and then glancing over at his military flag, prominently displayed in her apartment, Alice knew she wanted to donate Chuck's flag. The time was right.
Chuck and Alice Allen moved into CBV together back in 2013. Sadly, toward the end of 2016, Charles passed away. Alice met her husband after the war. They met at a dance and married a year later in February of 1949. They were married almost 68 years and had four children.
Like many young men who served our country in WWII, Charles didn't talk much about his war experiences; life goes on. Still, Alice recounts that he crossed over at Omaha Beach on July 4, 1944, and went on to fight in the Battle of the Bulge. He served his country from 1943—1945.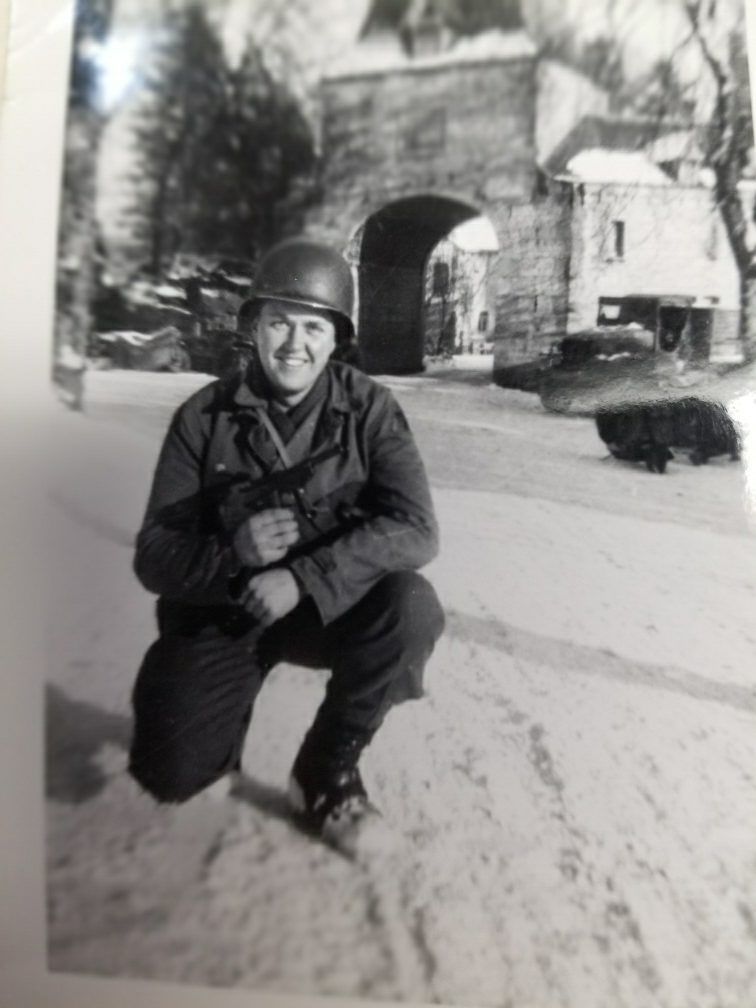 This Veteran's Day, as always, Central Baptist Village will honor our veteran residents, past and present, who have served our country. It will also be our privilege to proudly raise and fly the military flag of Charles Allen in tribute to all CBV servicemen and women. And now Alice will be able to see Chuck's flag every day from her apartment window.
… and the cork? Well, that's a story Chuck did share with his wife. That cork represents victory and freedom. When Germany was, at last, defeated and Europe was liberated, Chuck and his comrades in arms happened upon a stash of Champagne in a nearby castle and along with most of the world, celebrated an end to tyranny and oppression and rang in sweet freedom.
Now that's a happy ending!